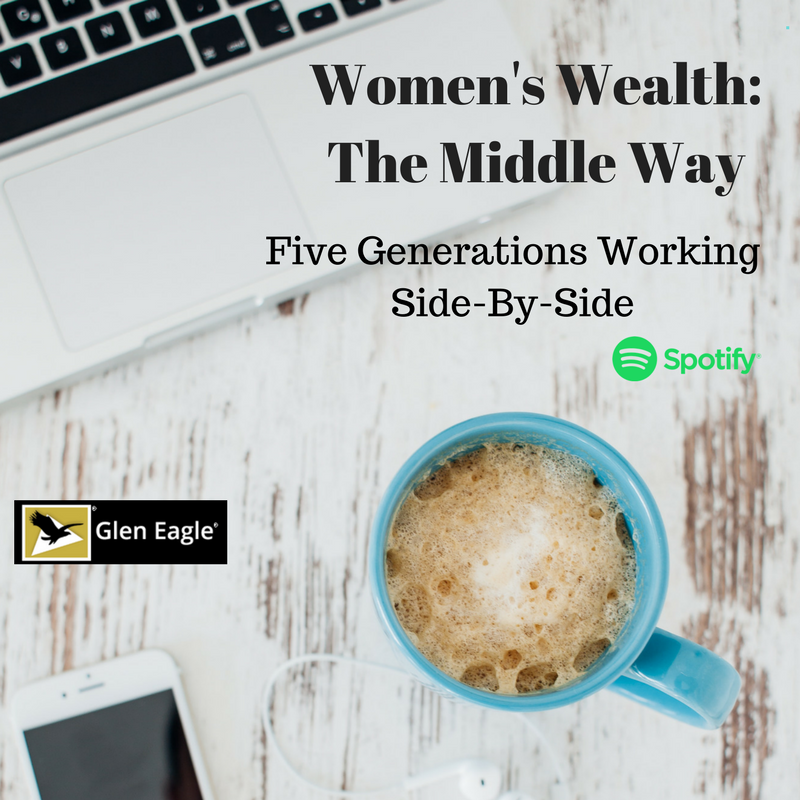 Five Generations Working Side-By-Side
In this podcast, Susan and Carol Ann Michel discuss the dynamics of multi-generational groups working together. Through collaboration, teamwork and understanding, the five generations (Traditionalists, Baby Boomers, Generation X, Millennials and Generation Z) can work effectively while learning from each other.
Join us every other week on "Women's Wealth: The Middle Way", a radio show aimed at helping women navigate questions about work, money, and family. You can find us on http://www.womensradio.com/author/lhurd, and https://womenswealth.podbean.com, on the SoundCloud Apps for iPhone and Android, https://soundcloud.com/womenswealthmiddleway and Spotify. See you in two weeks!