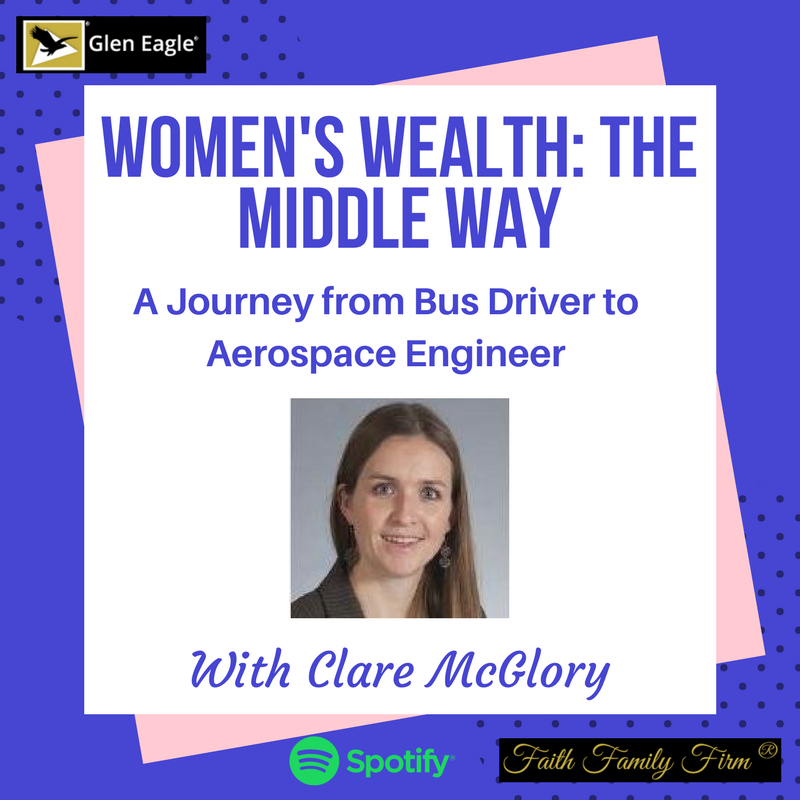 A Journey from Bus Driver to Aerospace Engineer with Clare McGlory
In today's episode, Susan Michel is joined by Clare McGlory, an aerospace engineer based in San Diego. Clare shares her career journey, including how she encountered a tough job market after college graduation and how joining a professional organization and connecting with a mentor helped her land her current role. She offers insightful and heartfelt advice for women interested in pursuing a career in engineering, or any of the STEM areas.
Join us every other week on "Women's Wealth: The Middle Way", a radio show aimed at helping women navigate questions about work, money, and family. You can find us on http://www.womensradio.com/author/lhurd, and https://womenswealth.podbean.com, on the SoundCloud Apps for iPhone and Android, https://soundcloud.com/womenswealthmiddleway and Spotify. See you in two weeks!