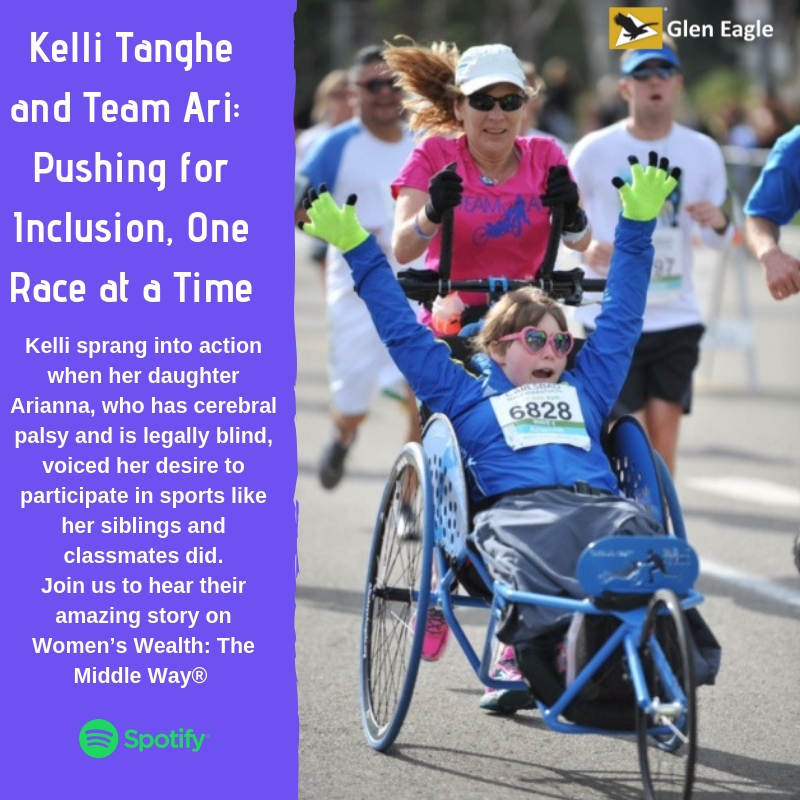 Kelli Tanghe and Team Ari: Pushing for Inclusion, One Race at a Time
Kelli Tanghe promised herself that when her daughter Arianna, who has cerebral palsy and is legally blind, took her first steps on her own after years of therapy, she'd lace up her sneakers and start to run. Little did she know the journey that would follow. When Ari entered middle school, she voiced her disappointment being left on the sidelines in gym class and desire to compete in sports just like her older brother and sister. In order to get Ari off the bench and into the action, in 2012, Kelli pushed her daughter in her wheelchair in a 5k race. Since, they've crossed over 60 finish lines together, including multiple marathons, all while raising awareness for the inclusion of physically challenged and assisted athletes. Kelli is able to push herself through the miles thanks to encouraging words from Ari, who feels like her "disability disappears" when she races with her mom. Tune in as Kelli discusses how, even with the obstacles, Arianna blesses her life and inspires her every day.
Join us every other week on Women's Wealth: The Middle Way®, a radio show aimed at helping women navigate questions about work, money, and family. You can find us on http://www.womensradio.com/author/lhurd, and https://womenswealth.podbean.com, on the SoundCloud Apps for iPhone and Android, https://soundcloud.com/womenswealthmiddleway and Spotify. See you in two weeks!