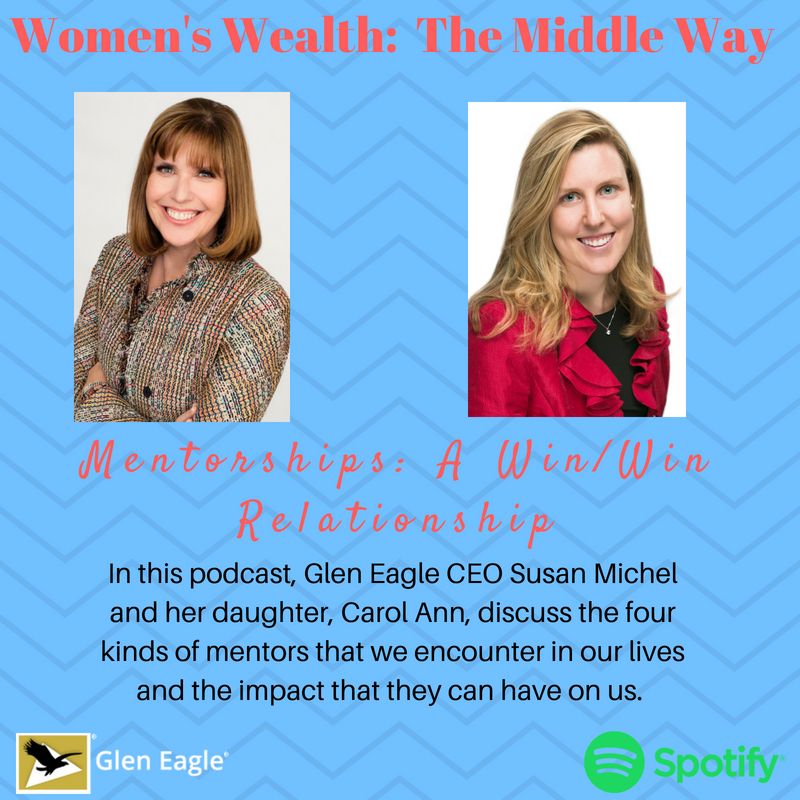 Mentorships: A Win/Win Relationship
In this episode, Susan and Carol Ann Michel share their personal experiences with mentorship. Mentors can be anchors of trust and ignitors of change and their styles can vary from coach to connector to cheerleader or challenger. These constructive relationships are usually a win/win for both mentors and mentees. Listen in to learn how mentorship can lead to fresh ideas and perspectives, reduced feelings of isolation and a wonderful way to expand your life and business!
Join us every other week on "Women's Wealth: The Middle Way," a radio show aimed at helping women navigate questions about work, money, and family. You can find us on http://www.womensradio.com/author/lhurd, and https://womenswealth.podbean.com, on the SoundCloud Apps for iPhone and Android, https://soundcloud.com/womenswealthmiddleway and Spotify. See you in two weeks!