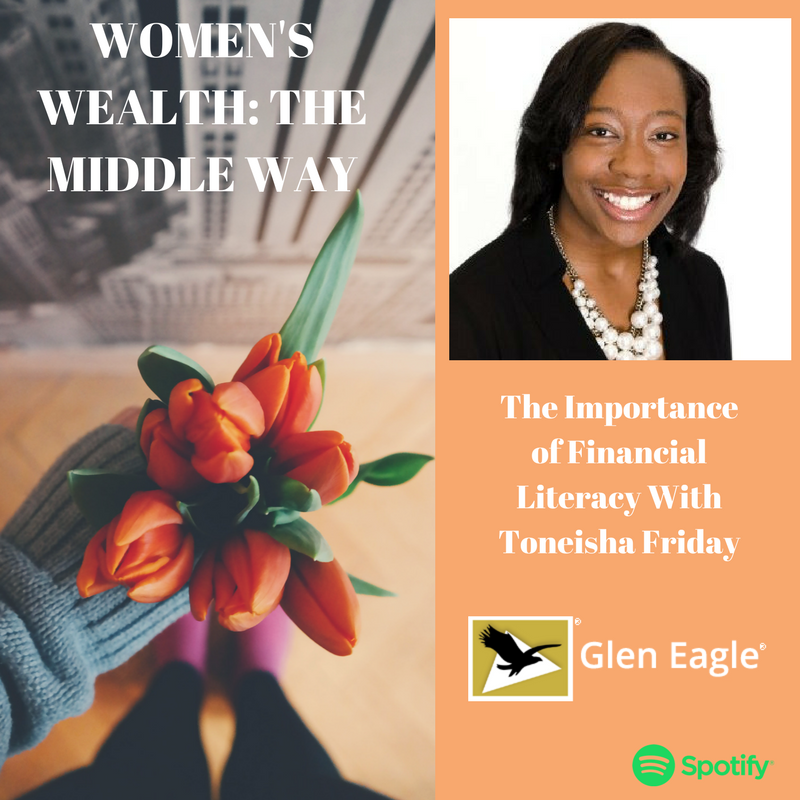 The Importance of Financial Literacy With Toneisha Friday
Susan is joined on this week's podcast by Toneisha Friday, a publicist in the healthcare industry, a financial literacy champion and an advocate for the youth. Toneisha grew up with two successful female role models in her life, and she credits that strong support system for shaping her into the professional she is today. Listen in as Toneisha shares her thoughts on the importance of financial literacy, leveraging your network and knowing your worth.
Join us every other week on Women's Wealth: The Middle Way, a radio show aimed at helping women navigate questions about work, money, and family. You can find us on http://www.womensradio.com/author/lhurd, and https://womenswealth.podbean.com, on the SoundCloud Apps for iPhone and Android, https://soundcloud.com/womenswealthmiddleway and Spotify. See you in two weeks!